Work ········· Web Design, Branding
Tools ········ Art Direction
Status ······· Live
When I first got approached to do a refresh of the Spanish Hangout brand and site, I was a bit nervous since I rarely take branding projects anymore. The main difference between UX projects vs branding projects is that there aren't many arguments in UX that A/B testing cannot solve. On the other hand, everybody has an opinion about branding.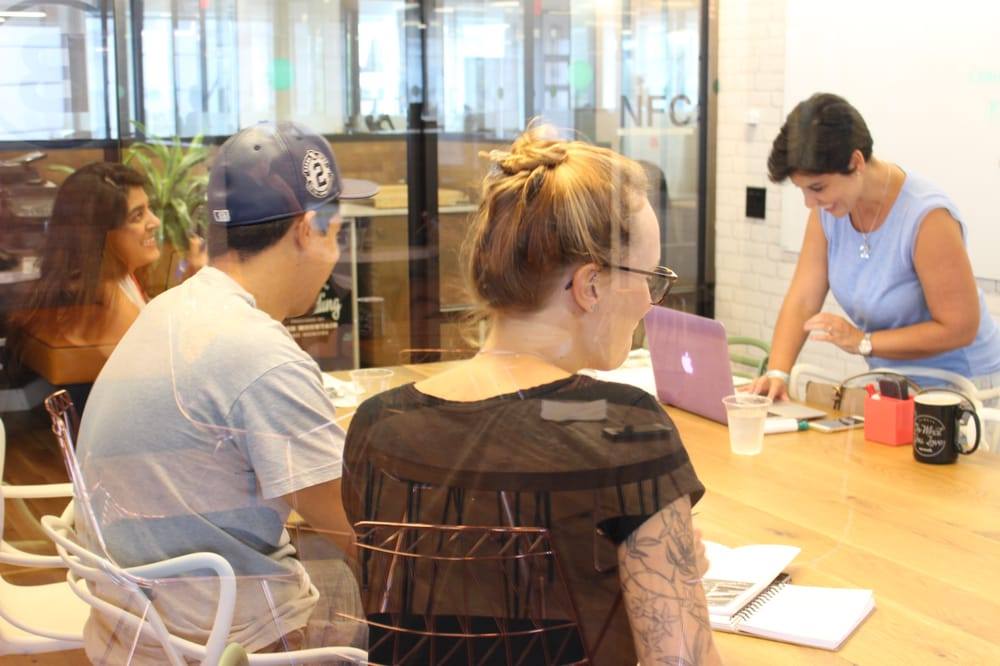 Much of her business revolves around the idea of being a friendly place to meet new friends and learn Spanish. That wasn't difficult to show, since all I had to do was "Hangout" while she had her Group Sessions. That actually made me wish I didn't already know Spanish just so I can hang out there more often.
Using natural light photograhy and wide angle lenses to create a sense of presense to expose the liveliness of class. Then I just built a simple website with an emphasis for people to take her placement test.
Check out the live site
here